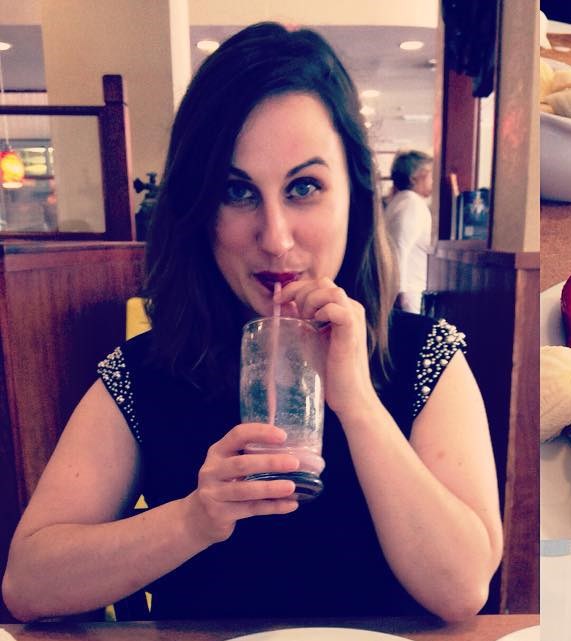 Co-founder - Editor in Chief
When we decided to create Movie Guide Me, we meant to make a place where everybody could share & realize theirs projects concretely even though they seemed undoable at the first.
What I like about this charity is the fact of being among people who dare to imagine projects and are determined to make them.
I like to keep myself busy. I can go three times a week to the movies, go out, take Japanese & Chinese classes, have two jobs & fundraise for my favorite charities on my "spare" time.
Actually, fundraising for great causes is also a passion of mine. I fundraised for Ian Somerhalder Foundation, Global Green, David Lynch Foundation, & Pencils of Promise to name a few.
That is why Movie Guide Me combines philanthropy & cinema.
Laura & I found this concept that basically sums up MGM's state of mind: #dudechick (if you don't know what is yet check it out !). I love everything nerdy. I play video games, I like politically incorrect humor, movies that bring in the big guns, Seth Rogen stoner movies & to rap on Eminem's songs. But I also love Rom-Com like 500 days of summer & I gloat about the fact that I discovered Ryan Gosling in 1999 way before the Goslingmania of 2011.
I'm also addicted to social media: Facebook, Twitter, Instagram, Vine, Snapchat, Soundtracking, Pinterest…you name it! & I just finished programming this wonderful website you're surfing on. That goes for hashtags too. I write in Hashtags, I talk in Hashtags…which can be completely ridiculous! Did you see that video of Jimmy Fallon & Jonah Hill on air hashtags? That's Laura & I.
Concretely, Movie Guide Me charity enables me to meet passionate people, produce films (by combining artistic, logistic & legal capabilities), act, write & direct movies. That is why you'll find many comments on the actors performances and the directing in my reviews.
 Now you know me a bit better & I hope you'll find out more about us through our movies & articles.
#positive #philanthropy #indieMovies #RyanGoslingforPresident #AirHashtag #SocialMediaLover #EatyourVeggie #nerd #compulsivesinger #3amscreenplayidea #MatthewMcConaugheyscomeback #BadassLover
#HiFiveToYouForHaveReadItAll #WeLikeYouAlready 
Hélène's favorite movies

https://fr.pinterest.com/movieguideme/h%C3%A9l%C3%A8nes-dvd-library/