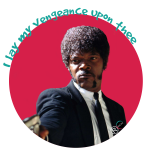 What I can say upfront is that the cast is really great:  Matthias Schoenaerts revealed to the public by the director with his previous movie "Bullhead", Noomi Rapace who is always great ("Millenium" Swedish version & "Prometheus") , the late James Gondolfini in a part that reminds us of "the Sopranos" & Tom Hardy that found a role that enables him to express his talent.
At times peculiar, touching or "intense", this mysterious loner bartender who adopts a bullied dog, captures your attention. Tom Hardy gives a perfect performance of this inadequate guy for human relationships and/or feelings but who is going to learn about himself through the raise of a dog (who is an obvious metaphor for a child & the link with the female character).
Michaël R. Roskam makes here his second feature film & his first one with Hollywood. The screenplay is by Denis Lehane who also wrote "Mystic River", "Shutter Island" & "Gone Baby Gone"; a man who knows how to write stories full of twists set in a dark atmosphere.
The film makes you think of Scorsese of course, because it deals with mobsters & strong temper characters that try to make it in their bad neighborhood until they get trapped.
It also reminds you of a good Clint Eastwood western movie, where the bar becomes a saloon & a shot can be fired anytime. Finally, you think of "Drive" because of this almost mute lead male character, alone & mysterious that feels for a woman that attracts troubled disturbed men.
There are dramatic tension, humor & film noir genre codes but the movie is uneven. Actually, you can say that the end, without giving away to many details, is not really consistent regarding the film atmosphere & some characters' apparent psychology.
This is a movie that gives Tom Hardy the opportunity to display his talent & is a good farewell from the great James Gandolfini. It worths your ticket money.