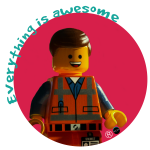 Here's a beautiful film that will makes you want to go to London asap. The movie mixes  computer-generated imagery, animatronics (robotic devices) and real images and it works perfectly.
Same thing for the cast; Ben Winslaw makes a great Paddington, Hugh Bonneville (seen recently in "Monuments Men"), the excellent Sally Hawkins and Nicole Kidman that really suits her (!).
The film is based on the story of Paddington, the story of a bear from Peru that was adapted in several books & animation series.
The movie is produced by David Heyman, producer of the Harry Potter movies. You can actually recognize some of the Harry Potter style in this movie through the sets & props (like the mecanism at the Geographers' Guild of Great Britain, the retro feeling & the cozy atmosphere.
The film is very funny mostly due to Paddington's clumsiness. Children like parents were laughing out loud at the theatre.
The directing is also interesting and unsual (like the shot of the doll house that actually represents the real house of the Brown Family)
The screenplay mixes funny & surreal catastrophes, humor & tension.
The original soundtack is pretty good too. The song for the credits is sung by Gwen Stefani & Pharrell Williams, and a band is always near Paddington to musically illustrating what he feels. Its music is composed by Nick Urata member of the band DeVotchka (who did the original soundtrack of "Little Miss Sunshine") which makes it an even more "feel good movie". Cute, funny, touching like the Paddington bear itself; the perfect movie for the holidays!