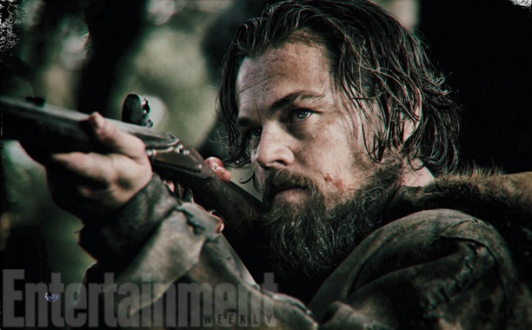 * update from the article first published on january 22th 2015*
Dicaprio will play Hugh Glass, a trapper from the 19th century mauled by a Grizzly bear, left for dead & robbed. He survives & plans carefully his revenge. The story is inspired by Michael Punke's novel "The Revenant: A Novel of Revenge."
The rest of the cast includes Tom Hardy, Will Poulter & Domhnall Gleeson.
It's Alejandro Gonzalez Iñarritu who directs it, director of the great "Birdman".
"He's a brave, incredible actor. I'm so surprised about how good he is," Iñárritu says of Dicaprio. "I think there's a profound understanding of humanity that I can see through his eyes."
Just that! Well, it's seems like Iñarritu is happy with his lead actor! You must acknowledge the involvement of the whole cast & crew though. Indeed, the director tries to be up to a great challenge: shooting his movie only on remote locations.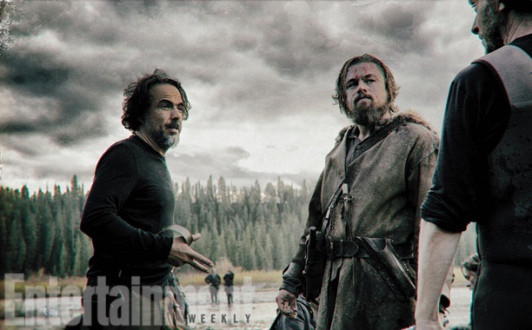 Says Iñárritu, "It's a very experimental thing that we're doing here…I'm now addicted to doing things that can fail horribly or maybe that can give us a surprise. We are all into it."
The crew can only film few hours per day to take profit of a particular light and in wild nature (in the Calgary, Canada area) to avoid any signs of modern civilization. Emmanuel Lubezki is the director of photography so one of the key positions to meet the challenge.  Iñarritu already worked with him on "Birdman". He is also one of the favorite DPs of Terrence Malick who worked with him on "To the Wonder" & "The New World". He also did the superb photography of Gravity"(review here). It's needless to say that we are really impatient to see this movie! 
As the result of this hard shooting, Tom Hardy had to drop from his villain role in upcoming "Gangster Squad".
We have to wait until  December, 25th 2015, the US release date, to see the result on the big screen!
Here's the new teaser trailer